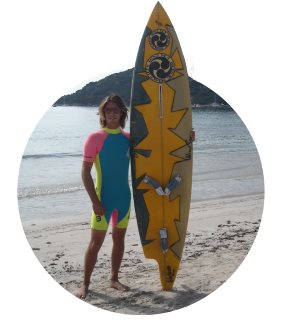 Windsurfing school in Corsica
Windsurfing
For more than 30 years, the Club Nautique, the windsurfing school of Porto Vecchio, has been accompanying you in the learning and improvement of windsurfing in Corsica. It is our passion and our specialty!
You are wondering if Santa Giulia is the right place to take a windsurfing course or try a windsurfing rental in Corsica? The answer is YES!
Santa Giulia is an incredible spot to start and progress in Windsurfing. Whether you are a total beginner, intermediate or experienced, the spot offers many varied sailing conditions that will satisfy all levels.
All our instructors are certified. They are all multilingual, experienced and above all passionate about windsurfing and eager to share this passion with others.
Our windsurfing courses in Corsica
Don't wait any longer !
Your Windsurf rental in Corsica
Mini Pack : 3 x 1 hour of private lesson = 1 hour free rental
Maxi Pack : 5 x 1h OF private lesson = 3 hours free rental